Not the kind of sexy you're thinking of
YOU PERVERT!!!
I'm talking about intelligence
.
I found this on another forum, and I thought I should share it here. This may seem like nothing to other Asians since their list is probably ten times longer. However, considering the Hmong are a very small ethnic group and are the most recent Asian immigrants to the US (big wave some time in the 80s and 90s and another one in the mid 2000s) and have come this far in such a short time straight from the high mountains to a war to the USA (involuntarily)
with no transition
, this is something we should be very impressed by. There are other reasons too that I had listed but deleted.. I didn't want to sound like I was bragging.
QUOTE
Doualy Xaykaothao


-> is a reporter and producer, based in Seoul, South Korea, covering breaking news from Asia for NPR News. Joined NPR in 1999 as a production assistant for Morning Edition: NPR producer, editor, director and reporter for NPR's award-winning programs; a member of the 2001 Peabody Award for coverage of the Sept. 11 terrorist attacks. 2003 to 2006, reported for NPR from Bangkok, Thailand, coverage of the 2004 tsunami in the Indian Ocean. In 2006, served as a fellow International Reporting Project at Johns Hopkins University-SAIS. Also, a Annenberg Fellow NPR Member station KPCC in Los Angeles in 2007: receive LA Press Club Award. Most recently, a producer with NPR's newsmagazine All Things Considered, until relocating to Seoul in early 2009. She attended Ithaca College and Empire State College in New York: specialized in television, radio, political science, and ethnic studies. Radio career began at Harlem community radio station WHCR 90.3 FM: volunteered as news-reader. Pacifica Radio's WBAI 99.5 FM: worked for the station's resident film critic, the late Paul Wunder; Also coordinated and produced Asia Pacific Forum.
Bio Link:
Doualy Xaykaothao: NPR
And
International Reporting Project : Doualy XayKaothao
MayKao Hang
-> In July 1, 2010; the 38-year-old Hang took over as head of the St. Paul-based Amherst H. Wilder Foundation, she became the first woman or person of color to lead the 104-year-old nonprofit that's the largest provider of human services in the East Metro. She received her B.A. in psychology from Brown University in Providence R.I.; M.A. in public affairs from the University of Minnesota's Humphrey Institute of Public Affairs; now a doctoral candidate in public administration at Hamline University.
Bio Link: Politics in Minnesota: MayKao Hang
Yamy Vang
-> Currently running for the office of District Court Judge in Minnesota in the 10th district. Yamy's previous working experience in the judicial field are: Assistant City Attorney, St. Paul City Attorney's Office 2004 – present, See Vang Thao Law Office St. Paul MN, Civil Recoveries Bureau in New York State at the Office of Attorney General located in Albany NY, Summary Judgment Clinic at Albany Law School in Albany MY, and New York State Defenders Association Inc. located in Albany, NY. She is also involved in the "Maternal and Child Health Evaluation", "Office of Minority Health", and " New England Regional Genetic Groups" in Providence Rhode at the time while she resided there. Furthermore, her professional and community activities in MN included being part of " Minnesota Judicial Branch Racial Fairness Committee", "Federal Bureau of Investigation Citizen's Academy, The Minneapolis Chapter", "Board of Director, Public Art Saint Paul", "Hmong Circle of Peace", "Minnesota State Bar Association", "Minnesota Trial Lawyers Association", "American Bar Association", "19th District Bar Association", "Hmong Bar Association", "Board of Directors, Minnesota Hmong Chamber of Commerce", "Youth Mentoring: Asian Media Access". Yamy graduated with her Juris Doctorate at Albany Law School of Union University in Albany New York in 1999. Before that, she earned her Bachelor of Arts at Brown University in Providence Rhode Island in 1992.
Bio Link:
Vote Yamy Vang for Judge: Experience
and
Bio Link:
Meet Yamy : Bio
Vallay Moua Varro
->
Currently running for school board director in St.Paul MN. University of Minnesota graduate with a Master's degree in Education; worked as a teacher at the University of Saint Catherine's pre-K education center; program manager for the Minnesota Literacy Council where responsible for early literacy curriculum and program development; worked with English language learner families and their children, trained and coached early educators, and formerly directed the statewide AmeriCorps Minnesota Reading Corps Program.
Bio Link:
APAP: Asian Pacific Americans Progress
..
Christianna Hang
-> founder of Hmong College Prep Academy, a K-12 charter school; received Masters of Arts in Organizational Management and Communications from Concordia University; fifteen years of administrative/business experience and ten years in working within K-12 public school; serves as board chair, board member, chairwoman, and president of a number of non-profit organizations.
Bio Link:
Hmong College Prep Academy
Dr. Dia Cha
-> First Hmong woman to earn Doctoral Degree. currently (2006) Associate Professor of Anthropology and Ethnic Studies at St. Cloud State University, in St. Cloud, Minnesota, where she teaches courses in cultural anthropology, ethnic studies, Southeast Asian communities, Asian American studies, and Hmong studies. A Hmong American and a prolific author, she has written widely-acclaimed books for children and adults, and is considered one of the world's leading authorities on Hmong cultural traditions and folkways, traveling widely to offer a variety of presentations on these and related topics. In addition to scholarly articles and reports, Dia has written "Dia's Story Cloth", and, with Dr. Norma Livo, "Folk Stories of the Hmong" and "Teaching with Folk Stories of the Hmong: An Activity Book". Her poetry and short stories have appeared in "Bamboo Among the Oaks" as well as the "Paj Ntaub Voice" Hmong literary journal.
Bio Link:
Concordia University of St.Paul
and
St. Cloud State University
Senator Mee Moua
-> First and highest ranking Hmong American elected official in the United States. State Senator Mee Moua was first elected to the Minnesota Senate in a special election in January 2002. In addition to being a member of the Senate, Senator Moua is an attorney. She has degrees from Brown University, a Masters of Public Policy from the University of Texas-Austin, and her law degree from the University of Minnesota. Senator Moua is a member of the Democratic National Committee and a board member on the Asian and Pacific Islander American Health Forum.
Bio Link:
AsianAmerican.net
and
VisualizeAsian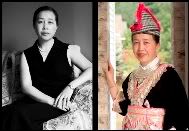 Kaying Xiong Vue
-> First Hmong woman Principle in the United States
Bio Link:
Portraits of Hmong Women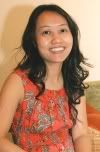 ..
Dr. Mai Moua
->Dr. Moua is the founder and president CEO of Leadership Paradigms, Inc., a consulting firm which specializes in leadership and organizational development and training. Earning her bachelor's degree at Brandeis University in Mass., she went on to earn a master's degree in management from the College of St. Scholastica and, then, a doctorate in leadership studies from Gonzaga University in Spokane, Wash.
PhD, Leadership Studies, Gonzaga University, Spokane, WA
Bio Link:
Womenspress.com
and
University of St.Thomas
Laura (Ntxawm) Lo Xiong
-> Currently Executive Director, First Hmong Woman International Human Rights Watch Inc. based in Nebraska. Traveled to Thailand, Switzerland,Malaysia, New York, Washington, DC and in various states in the US to discuss and request support from Human Rights violations in Southeast Asia.
Bio Link:
Laura Lo Xiong's Personal Website
or
HIHRW: Hmong International Human Right Watch
..
Xibfwb Nruag Hawj
-> The first Hmong woman Pastor, kawm tiav Vajlugkub xyoo 1980 los, xyoo 1984 ua haujlwm rau Hauv Paug Koom Haum Hmoob nyob Colorado, thiab xyoo 2001 los txog niaj hnub no – nws hais xovtooj cua nyob Thaibteb pab peb haiv Hmoob.
Bio Link:
HIHRW: Hmong International Human Right Watch
..
Paula Yang (Paj Yaj)
-> The first Hmong woman inspired rally public speaking, she is a spokesperson and member of the Nonprofit Organization of Hmong Americans Ad Hoc Committee.
Bio Link:
HIHRW: Hmong International Human Right Watch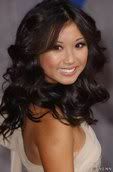 ..
Brenda Song (Xiong)
-> The first successful Hmong or Hmong Woman actress in the United States.
Bio Link:
wikipedia.org
or
IMDB: the internet moive database
..
Fhoua Chee Yang
-> Successful Catering Hmong Woman; her Hmong cakes are creative, beautiful and very inspiring. She is "Embedding and creating a bakery line with Hmong designs, textiles, and flavors validate who we are and what we strive to become in the eyes of the community and America."
Bio Link:
Cakes by Fhoua
Bao Vang
->A well educated and successful young Hmong woman who is in the media industries; a Anchor, Producer. A hard worker, helping to produce and anchor NewsChannel 7 Morning Show WSAW-TV, a CBS affiliate in Wausau, Wisconsin, serving central and Northcentral Wisconsin.
Bio Link:
WSAW-TV
..
Dr. Mymee Her
->PhD, California School of Professional Psychology, 1997
Bio Link:
Centeral California Asian Pacific Women (CCAPW)
on page 7
(((no photo)))
Dr. Mai Na Lee
->PhD, South East Asian History, University of Wisconsin-Madison, 2005
Assist. Prof., Hmong History Across the Globe
University of Minnesota, College of Liberal Arts
Bio Link:
Asian American Southeast Studies
or
University of Minnesota
(((no photo)))
Dr. Mylo Thao
->PhD, University of California Davis
Assist. Prof., Microbiology
California State University of Stanislaus
Bio Link: ((( no bio)))
(((no photo)))
Dr. Kao-Ly Yang

->Ph.D. Anthropology at Université de Provence, Aix-en-Provence (France), graduated with Summa Cum Laude, "Diplome d'études approfondies" (ABD) Linguistics & Didactics of French, Université Paul Valérie, France. and Master Linguistics & Didactics of French "Licence" (BA), Linguistics & Teaching French as a Foreign Language at "Diplome Universitaire d'Etudes Générales" (AA), major Math-Physics-Chemistry
Currently teaching in Fresno States University of CA and founder of "Hmong women Contemporary Issues website where it's a website obtain as a window widely opened on Hmong culture, wishing to take distance within Hmong problems, placed between sky and Earth, Mankind and Idea, Theorical Knowledge and Experience. It offers a panoramic view at the same time reflexive and critical analyses on contemporary issues. It revisits the former or new interprétations of Hmong history, social and political questions, uses of language, literature, beliefs, recent socio-cultural changes and other fields of knowledge, and this throughout migrations since China to Southeast Asia, then after 1975, to France, to the United States and other countries.
Bio Link:
Hmong Women Contemporary Issues
(((no photo)))
Dr. PanHia Jocelyn Moua
-> Currently working as an Anesthesiologist in Sacramento; Graduate with a MD, Georgetown University School of Medicine, 2004
Bio Link:
Vitals: where doctors are examined
Dr. Gaoshoua Her
->PharmD
Visalia, CA
Bio Link: ((( no bio)))
(((no photo)))
Dr. Pa Heu
->Work as a MD Family Practice Physician in Fresno, CA
Moob Pharmacy, INC
Bio Link: ((( no bio)))
(((no photo)))
Dr. MayXia Lo
->PharmD
Woodbury, MN
Bio Link: ((( no bio)))
(((no photo)))
Dr. May Yang
->PharmD
Clovis, CA
Bio Link: ((( no bio)))
(((no photo)))
Dr. Sheng Yang
->PharmD
Charlotte, NC
Bio Link: ((( no bio)))
(((no photo)))
Dr. Judith Vue
->DDS (Doctor of Dental Surgery)
Currently located in Sacramento, CA as General Dentist
Bio Link: ((( no bio)))
(((no photo)))
Dr. Rosy L. Lor
->JD (Juries Doctor), 2004
American University of Washington College of Law
Washington, D. C.
Bio Link: ((( no bio)))
(((no photo)))
Dr. Yer Vang
->JD, University of Wisconsin Law School, 2001
Bio Link: ((( no bio)))
Dr. Mai Neng Moua
-> Joined Davis & Goldfarb Associate attorney in 2007; primary on corporate immigration matters where she assists employers and individuals with employment-based visas; permanent residence through labor certification; also deal with individual & family adjustment of status and naturalization case. She received her B.A from University of St. Thomas. Earned J.D from William Mitchell college of Law. Also a member of American Immigration Lawyers Association.
Bio Link:
Davis & Goldfarb: Mai Neng Moua
OTHERS JD'S (JURIES DOCTOR)
->Dr. May Chang
->Dr. Pa Lai V.
->Dr. May Lee (Ly)
->Dr. Rose Lo
->Dr. Sia Lo
->Dr. Joyce Bliatout Thaopoaoa
->Dr. See V. Thao
->Dr. Hlee Vang
->Dr. Victoria Vang
->Dr. Lily Vue.
->Dr. Sophia Y. Vuelo
[color="#800080"]
Kuj tseem tshuav peb ib cov POJ NIAM HMOOB TIAM 21 uas sawv daws paub tsis txog tab sis lawv yeej yog cov poj niam tiam 21 uas txaus qhuas...Cia sawv daws mam mus NRHIAV NTXIV...